Precautions for our May 4th Opening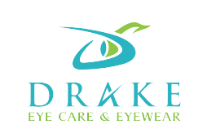 The American Optometric Association (AOA) has confirmed with Centers for Disease Control (CDC) officials that the agency's March 17 nationwide recommendations to postpone routine eye care is no longer in effect.
Drake Eye Care and Eyewear is ready to resume delivery of complete, comprehensive eye health and vision care in accordance with Tennessee Governor Bill Lee and the Economic Recovery Group's "Tennessee Pledge" for reopening of businesses. 
Our goal is to responsibly and ethically service patients in the safest, most sanitary environment possible.   We are resuming normal business hours on May 4th and we will begin seeing a reduced number of patients to allow for social distancing and more time to sanitize between patients.  This is a fluid plan that can change rapidly based on the health of the community as well as any city or state guidelines.
Our top priority is the health and well-being of our patients, staff, and doctors. We realize not all patients will be comfortable coming back into the office setting right away and we will still offer telehealth appointments, especially for at-risk patients. 
When Scheduling an Appointment
We are going to attempt to gather as much information as possible by phone prior to the appointment to limit the amount of time you are in the office.   

We will be asking the following questions and gathering the following information:

COVID-19 related questions:

Have you run a fever greater than 100.3 in the last 14 days?

Had a cough or difficulty breathing in the last 14 days?

Have you been exposed to anyone with Covid-19?

Demographic information:

Name, address, DOB, phone number, email address

Vision plan – including insured name, DOB and SSN

Medical plan – including insured name, DOB and SSN

Please email a picture of all of your medical insurance and vision plan cards to

 

info@drakeeyecare.com

 

OR text a picture of the cards to: 615-907-2030.

Imaging/Viewing the Retina

We will be utilizing our state of the art technology to examine the health of our patients as safely and effectively as possible. All patients 10 and older will have retinal imaging performed. The technology fee for this is $45. Diabetic patients and those with symptoms will still be dilated as necessary.
You may also receive a call from one of our technicians at some point prior to your exam to review your reason for visit, ocular and medical history, medications, etc.  Normally, the technician would start your exam with this, but we may call ahead to reduce your face-to-face time in the office.
Limited Entry to the Office
Curbside pickups are still available to maintain social distance and do not require an appointment -just call to tell us you are on your way and when you arrive.  If you would like to come inside for a pickup and/or a frame adjustment, we ask that you call to schedule and wear a mask.

No personal guests will be allowed entry in the office (with the exception of one parent/guardian for minors or a caregiver of a patient).

While we do not anticipate our normal volume of patients in the building as we are starting with a limited number of appointments, please attempt to maintain social distance from other patients.
When You Arrive
We are requiring anyone entering the building to bring a face mask and to wear it at all times.  For your protection, our staff will be wearing face masks as well. If you do not have a mask, we will have a limited supply available for a nominal fee. 

We will check to ensure your temperature is not over 100.3 with a non-contact thermometer.  If your temperature is over 100.3 you will need to reschedule.
Exam Room and Testing Rooms
We ALWAYS have rigorous sanitation and disinfection practices at our office as we routinely examine and treat patients with highly infectious eye diseases.  As usual, we will maintain universal precautions and sanitation procedures as rooms are cleaned between every patient. 

We realize that certain portions of your testing and examination will require close proximity to our staff members and doctors, but we will do our best to protect you and ourselves at all times.
Frame Gallery
Our opticians and frame stylists will assist you in frame selection.  All frames will be sanitized after being handled so we ask that you not place them back on the shelves. 

 
Our Doctors and Staff
As part of the Tennessee Pledge that Gov. Lee established, guidelines are established for employers and employees. These are:
                     -Screen all employees reporting to work for COVID-19 symptoms
                     -Temperature screening of employees
                     -Direct any employee who exhibits COVID-19 symptoms to leave premises and seek medical care and/or testing per CDC guidelines.
                     -Implement workplace cleaning and disinfection
                     -Stay home when feeling ill.
                     -Increase hygiene practices, wash hands frequently, avoid touching face.
                     -Wear a face covering while at work.
                     -Practice recommended social distancing as much as possible.
Please feel free to contact us with any questions or concerns.  We are so excited to be able to serve you and we look forward to seeing you soon!
Sincerely,
The Drake Eye Care and Eyewear Team